Johnny Vegas's Fans Are Going Crazy Seeing the Funny Man's Post-Divorce Wonder Weight Loss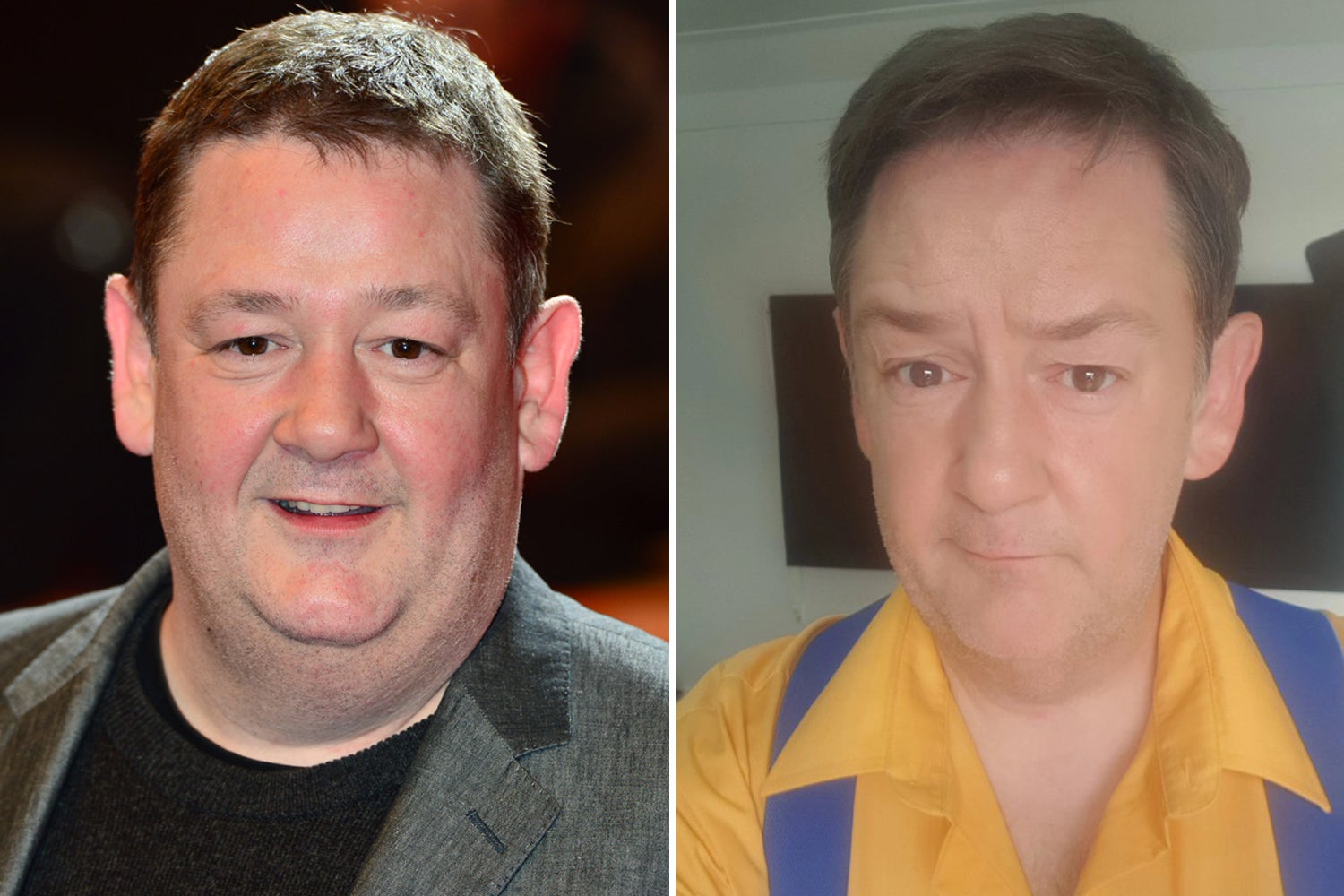 After his divorce with his second wife Maia Dunphy in 2017, Johnny Vegas has started to work on his weight loss. He has posted a photo of his on Twitter where he is almost unrecognizable because he looks way slimmer than he ever was. His fans across the globe are going crazy of his sudden drastic weight loss.
Johnny revealed that this is the result of his eating healthier foods. He has given a picture of him along with his morning energy foods which shows that he was having healthy breakfast of avocadoes, eggs and tomatoes.
Even when Johnny was seen three months ago at comedian Ken Dodd's funeral, he had a totally fuller face which was far from his slimmer face and physique. The drastic change has amazed and also baffled his fans. Many fans appreciated his path to healthy living and healthy diet while some concerned if their favorite funnyman is ill and that's the reason of his wonder weight loss.
Johnny also expresses his sadness as his favorite bacon sandwich is now a rare treat to him. He is determined to live a healthy lifestyle after his 7 years of marriage failed and ended up as divorce. Both Maia and Johnny break the news in March that they had a divorce last year. They took time to tell the media because this incident left them with heavy hearts and it doesn't feel good to share this kind of news.
Johnny once boozed notoriously gulping down two bottles of vodka along with puffing 60 cigarettes a day. His lifestyle was sure to make him lead to early grave. He feared all the time that he has every disease and to ease of his fear he had embraced the care-free attitude. But there was a hint found earlier this year that he is trying to lead a healthy life when he discussed his fight for weight loss to one of his fans on twitter.
Photo Credit: Johnny Vegas Instagram