Kylie Jenner Cover Photo Shoot for Vanity Fair Magazine, Feb 2023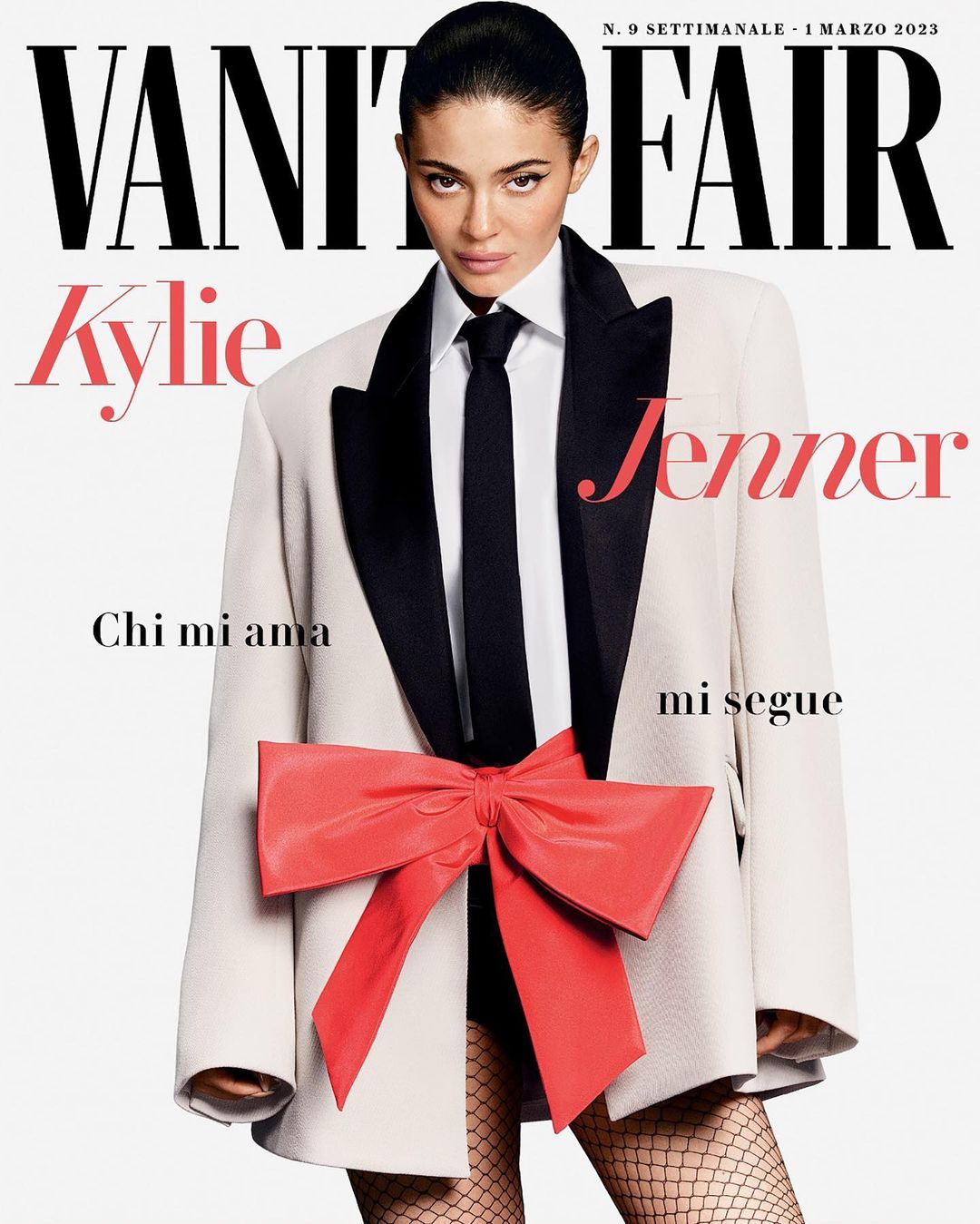 Kylie Jenner is a household name, known for her incredible beauty, business acumen, and global influence. The reality star turned beauty mogul is once again in the spotlight, gracing the cover of Vanity Fair Italia's March 2023 issue. The stunning photo shoot captures Kylie's unparalleled beauty, highlighting her striking features and captivating charm.
In the photo shoot, Kylie is seen sporting an array of stunning outfits and hairstyles, each of which showcases her unique style and fashion sense. The makeup is on point, with bold and glamorous looks that bring out her natural beauty. The photos are a testament to her undeniable talent for style and her ability to rock any look with confidence.
The cover photo features Kylie in a black and white polka-dot dress, which is both elegant and playful. The dress hugs her curves perfectly, showing off her toned physique. Her hair is styled in loose waves, framing her face beautifully, and her makeup is soft and natural, enhancing her natural beauty. The photo exudes glamour and sophistication, a true reflection of Kylie's style and grace.
The Vanity Fair Italia March 2023 cover photo shoot marks yet another milestone in Kylie's career, cementing her status as a true fashion icon. As one of the most influential celebrities on social media, Kylie's fashion choices are often emulated by fans all over the world. Her style is bold and daring, yet always on-trend, making her a true fashion trailblazer.
Latest Photos & News of Kylie Jenner