Whitney Cummings Rocks Cinq a Sept Outfit on Jimmy Kimmel Live Talk Show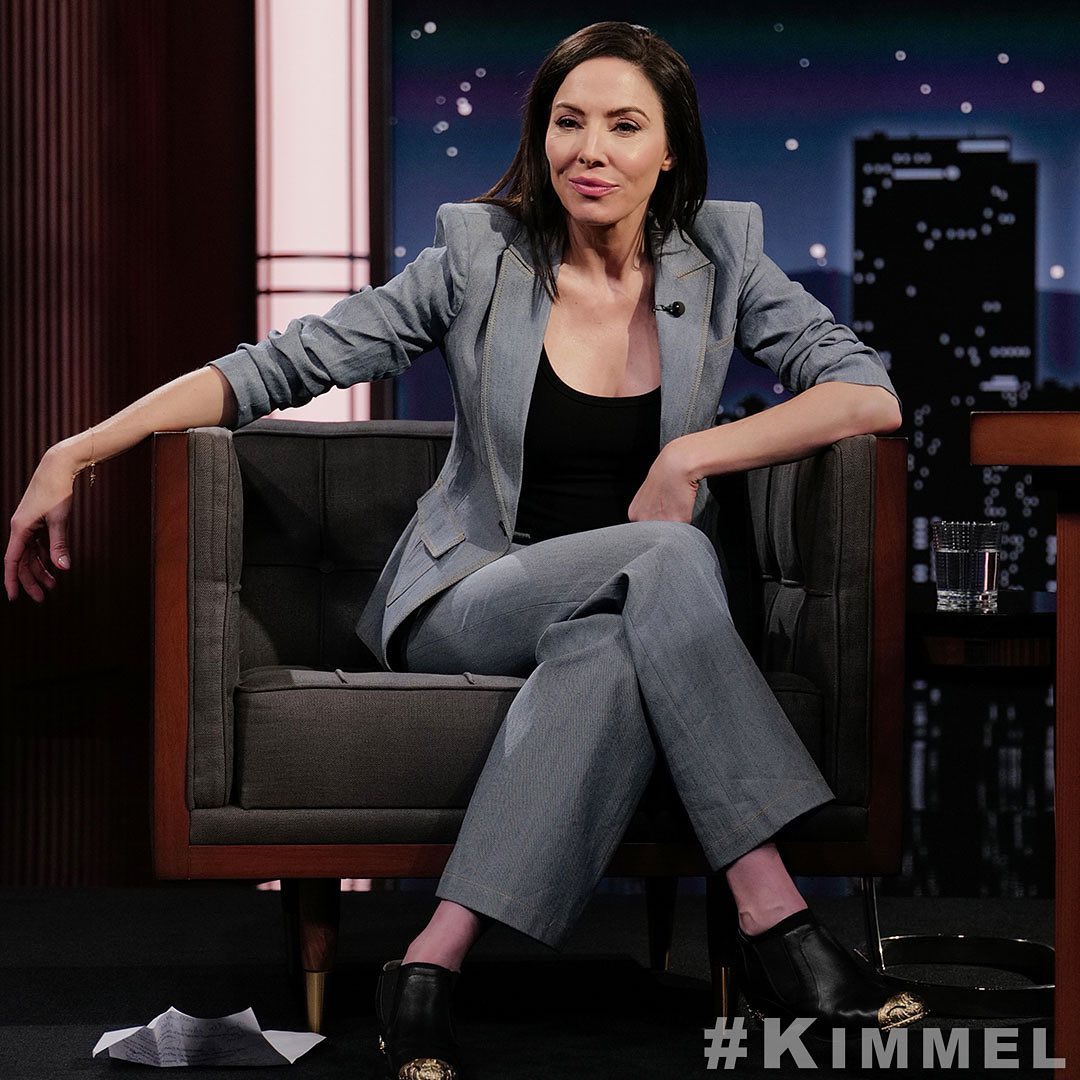 Whitney Cummings, the American comedian, writer, and actress, made a stunning appearance on the Jimmy Kimmel Live Talk Show, wearing a gorgeous outfit by Cinq à Sept. The outfit consisted of grey suit pants and a black top, and it perfectly showcased Whitney's fashion sense and style.
The grey suit pants were tailored to perfection, hugging Whitney's curves in all the right places. The pants were paired with a black top that had a unique design, adding a touch of elegance to the overall look. The combination of the grey and black colors created a striking contrast, making Whitney stand out on the show.
The outfit was styled by Cinq à Sept, a popular fashion brand that is known for its chic and sophisticated designs. The brand has been worn by many celebrities, including Jennifer Lopez, Emma Roberts, and Selena Gomez, among others.
Whitney's makeup was done by Kathleen Karridene, a talented makeup artist who has worked with several celebrities in the entertainment industry. Kathleen focused on enhancing Whitney's natural features, adding a pop of color to her lips and accentuating her eyes. The makeup perfectly complemented the outfit, making Whitney look stunning from head to toe.