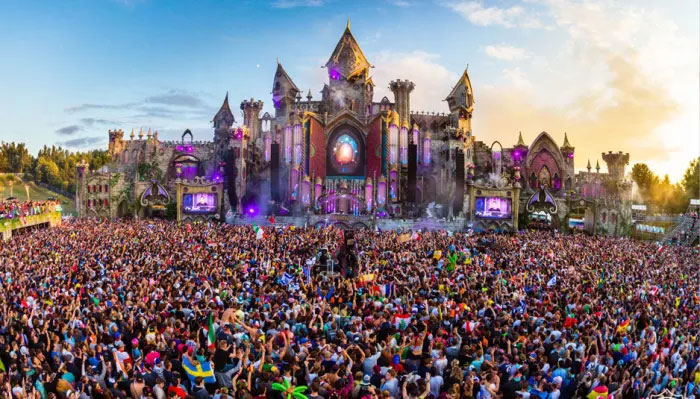 Brace yourself as the weekend is here and with the weekend live streaming of Tomorrowland is going to take you in for a wonderful journey. Yearly festival of Belgium is kicking off today. People from whole world is coming together to experience the spectacular shows for two weekends. If you feel you are not lucky to join in the festival then now you can feel a lot better now as Tomorrowland 2018 is going to be streamed live.
Tomorrowland is a festival of electronic dance music which is held every year in Boom, a town of Belgium. Ever since this festival was held back in 2005, it has gained immediate success as world's one of the most remarkable and also largest music festivals. The festival takes place at Provinciaal Recreatiedomein De Schorre in Boom, Belgium. Last year over 360000 join in this magnificent festival.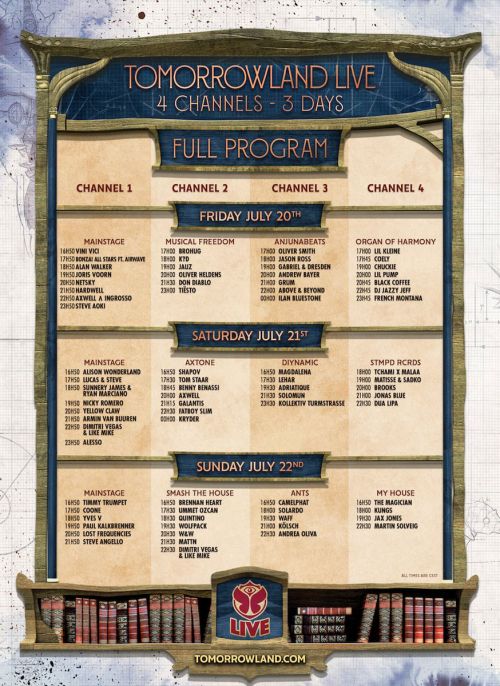 Tomorrowland has finally released its ever longing live-stream schedule for first weekend. The live-streaming will be seen across four channels in the website of Tomorrowland. The live streaming will be at 11am EST and 5pm CST. This year Tomorrowland is featuring over 50 stage curators along with 1000 artists and some best stages in the history of music festival.
Live-streaming will ensure that you get to enjoy this year's theme of the festival "The Story of Planaxis" which is a fortunate thing to happen. Over three days the streaming will happen across their four channels. All three days will cover the Main Stage on their Channel 1. Other three channels will host all the featured stages alternatively. Today's featured stages are Musical Freedom, Anjunabeats and Organ of Harmony. Tomorrow, Diyanmic, STMPD RCRDS and Axtone will be the featured stages. The magnificent will close with these three featured stages" Smash the House, My House and ANTS.
Joris Voorn, Alison Wonderland, Camelphet, Solomun, Black Coffee, Dua Lipa, Above & Beyond, DJ Jazzy Jeff and many more will be seen in this weekend's live streaming. Live streaming is going to start from 4.50pm. in Belgium.
Don't Miss