Jacqueline Fernandez stuns in scarlet red gown for Filmfare photoshoot | Fashion designer Bhawna Rao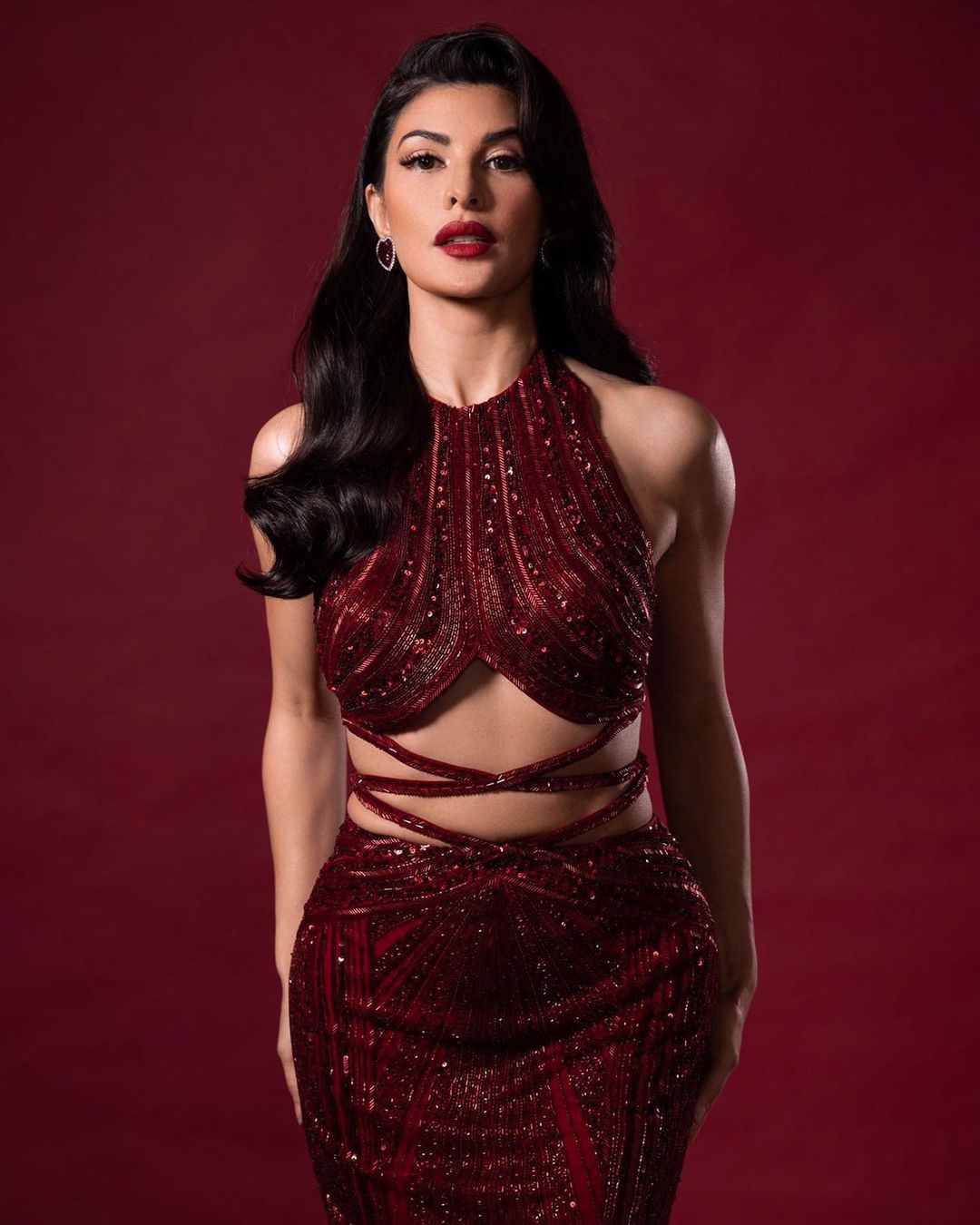 Jacqueline Fernandez, the popular Bollywood actress, was recently seen donning a stunning scarlet red gown for a photoshoot with Filmfare. The glamorous photoshoot featured Jacqueline in a range of poses, showing off her svelte figure and elegant style.
The stunning gown that Jacqueline wore was designed by the talented fashion designer Bhawna Rao. The designer is known for her intricate and exquisite designs that feature bold colors and intricate detailing. The scarlet red gown worn by Jacqueline was no exception, featuring a flowing silhouette with a dramatic train, and an off-the-shoulder neckline that accentuated the actress's toned arms.
Adding to the overall appeal of the gown were the heart-shaped earrings that Jacqueline wore, designed by Golden Window jewellery. The earrings featured a delicate design that perfectly complemented the bold and elegant style of the gown.
Styling for the photoshoot was done by Namita Alexander, who is known for her ability to bring out the best in her clients. The makeup artist for the shoot was Riddhima Sharma, who created a bold and dramatic look for Jacqueline, with smoky eyes and deep red lips. Hair styling was done by Marce Pedrozo, who gave Jacqueline a soft, romantic look with loose curls.
The photographer for the shoot was Adit Gupta, who captured Jacqueline's beauty and elegance in stunning detail. The result was a series of breathtaking images that showcased Jacqueline's impeccable sense of style and grace.