Sonakshi Sinha seen in Yellow Outfit Designed by Arpita Mehta Photos, Mar 2023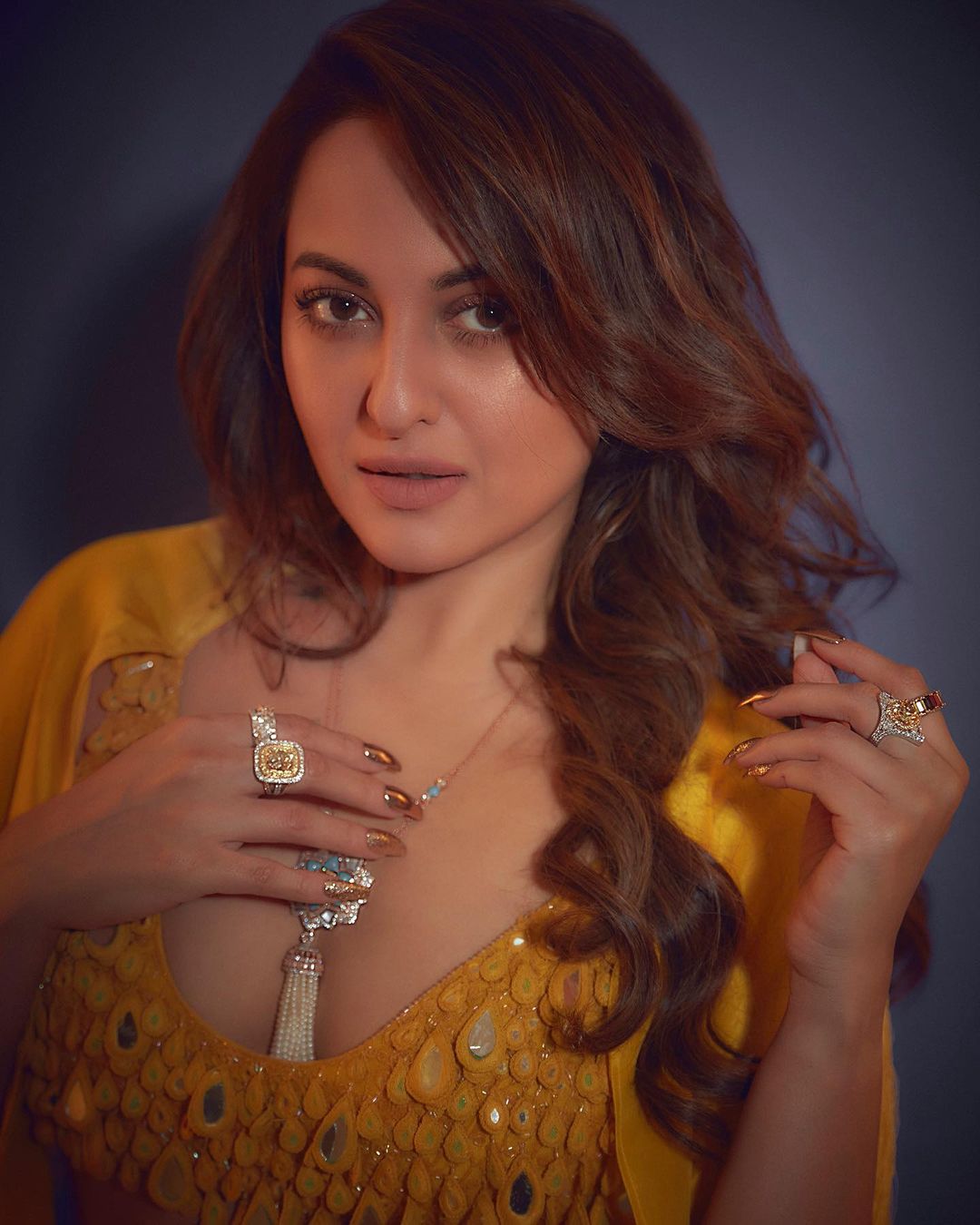 Bollywood actress Sonakshi Sinha is known for her impeccable style and fashion sense. The actress was recently spotted in a stunning yellow outfit designed by the talented designer Arpita Mehta. The photos of her in the outfit have taken the internet by storm, leaving fashion enthusiasts drooling over her look.
The yellow outfit worn by Sonakshi Sinha was a beautiful combination of traditional and modern design. The outfit featured a yellow flared skirt with intricate golden embroidery, paired with a matching crop top that had a plunging neckline. The outfit was completed with a sheer dupatta that was draped around her shoulders, adding an elegant touch to the overall look.
Arpita Mehta is known for her contemporary designs that celebrate the traditional Indian craftsmanship. Her creations have been donned by some of the most popular names in the industry, including Kareena Kapoor Khan, Malaika Arora, and Kiara Advani. Her designs are known for their bold colors, intricate detailing, and modern silhouettes that are perfect for the modern Indian woman.
Sonakshi Sinha has always been a fashion icon and has never shied away from experimenting with her looks. Her style is a perfect blend of traditional and modern, and she has always managed to make a statement with her outfits. Her latest appearance in the yellow outfit designed by Arpita Mehta is no exception, and she has once again managed to steal the show with her impeccable sense of style.
The photos of Sonakshi Sinha in the yellow outfit have been making rounds on social media, with fans and fashion enthusiasts alike praising her look. The outfit is perfect for any occasion, be it a wedding or a festive celebration, and is sure to make heads turn. The combination of the vibrant yellow color with the intricate golden embroidery is a match made in heaven, and the sheer dupatta adds a touch of grace to the overall look.
In conclusion, Sonakshi Sinha's latest appearance in the yellow outfit designed by Arpita Mehta is a true testament to the designer's talent and Sonakshi's impeccable sense of style. The outfit is perfect for any occasion, and we cannot wait to see what the actress has in store for us in the future.
Latest Photos & News of Sonakshi Sinha