Taylor Swift, Jennifer Hudson, Ian McKellen, and James Corden to act in Andrew Lloyd Webber's Cats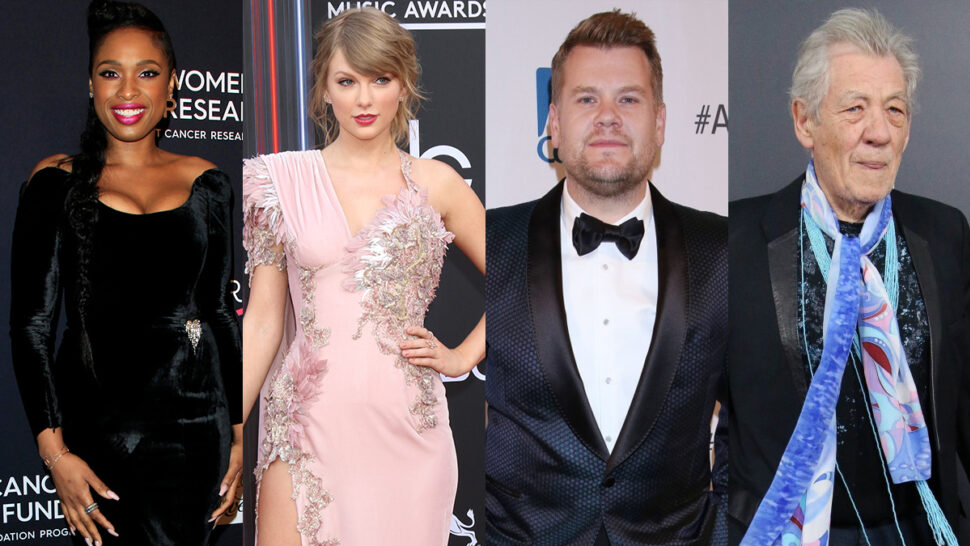 The musical "Cats" of Andrew Webber caught a lot of attention and praises and now a new cast is all prepared to act in its movie version. The cast includes Taylor Swift, Ian McKellen, James Corden, and Jennifer Hudson. The movie will be directed by Tom Hooper, the director of The King's Speech and the shooting is supposed to start in November. The screenplay will be based on the musical version of Cats, which is adapted from children's poems book written by T.S. Eliot. After the revelation of the news, fans didn't take long in sharing their reactions over this. While some are quite excited about for the movie version, others didn't seem to be convinced enough.
Though not enough light has been shed on the roles which will be enacted by Corden, McKellen, and Swift, the Oscar-winning actor, Hudson is reported to be playing Grizabella. Grizabella is that glamour cat who narrates her tale in the form of a song. Cats has been the most popular musical till now and it was run for quite a long duration of time on Broadway, as well as, West End. This stage version has also been translated into above 20 languages and converted into a film in the year 1998. Jason Gardiner and Elaine Paige played the major lead roles in this television film.
The renowned poem book of Eliot, Old Possum's Book of Practical Cats got published in the year 1939 in the form of poems collection. The poems talked about several creatures such as Jellicle Cats, but it failed to have a storyline. The musical version composed by Andrew Lloyd Webber has very beautifully knitted all the poems to turn it into the story of cats. Apart from Grizabella, Macavity, Rum Tum Tugger, Old Deuteronomy, and Skimbleshanks are the other prominent characters in this tale.

Photo Credit: Playbill.com