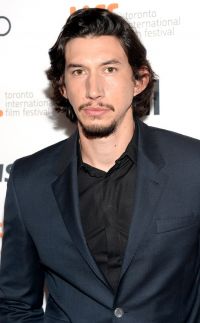 Source: eonline
Adam Driver
American actor
Full Name
:
Adam Douglas Driver
Birth
:
November 19, 1983 (39 years) , San Diego, California
Profession
:
American actor
Interest
:
Acting, theater, military, activism, charity
Adam Driver is a renowned American actor known for his versatile acting skills and unique physical appearance. He was born on November 19, 1983, in San Diego, California, USA. Adam grew up in a military family and spent his childhood moving around the United States and abroad. He attended Mishawaka High School in Indiana and later joined the Marines after the 9/11 terrorist attacks.
After serving in the Marines for almost three years, Adam decided to pursue his passion for acting. He attended the University of Indianapolis and later transferred to Juilliard School in New York City, where he graduated with a Bachelor of Fine Arts degree.
Career
Adam began his acting career in 2009 with a role in the television series "The Unusuals." He gained widespread recognition for his role as Adam Sackler in the HBO series "Girls" from 2012 to 2017. He has also appeared in numerous films, including "Lincoln," "Paterson," and "BlacKkKlansman." However, he is perhaps best known for his portrayal of Kylo Ren in the "Star Wars" sequel trilogy.
In addition to his acting career, Adam has also worked on Broadway. He received a Tony nomination for his role in the play "Burn This" in 2019.
Personal Life
Adam Driver is known to be very private about his personal life. He is married to actress Joanne Tucker, whom he met while studying at Juilliard. The couple has a son together, who was born in 2019.
Achievements
Adam Driver has received numerous accolades for his acting career. He has been nominated for four Emmy Awards, two Academy Awards, and a Tony Award. He won the Volpi Cup for Best Actor at the Venice Film Festival for his performance in the film "Hungry Hearts" in 2014.
Show More