Love Island has Helped Lizzie Cundy to Restore Her Broken Heart 2018/07/19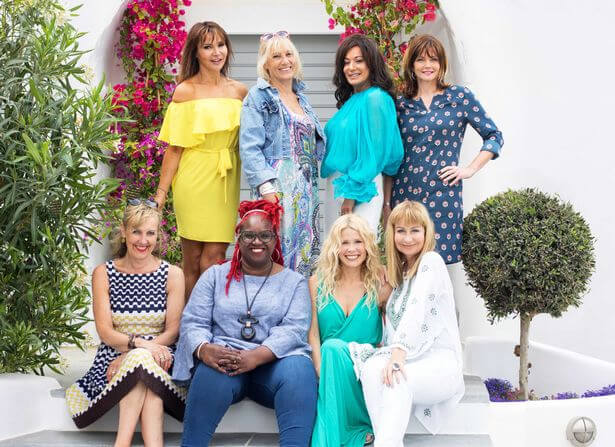 Lizzie Cundy, the 48 year old TV personality has told to the Thursday's This Morning that she was at her breaking point after she had a heartbreaking divorce with her husband after almost 18 years of their marriage. Her ex-husband is none other than Jason Cundy a former footballer. She also said that since their divorce she was in such a state of her life since 2012 that she never has found love all these years.
This Thursday Lizzie was appeared on This Morning with her co-star 63 years old Ingrid Tarrant before their latest show on Our Shirley Valentine Summer Love Island aired on ITV. This time, this show is featuring all eight women who are over their 40s. It also stars all these incredible women apart from Lizzie and Ingrid "Sian Lloyd, Melinda Messenger, Aggie Mackenzie, Nancy Dell'Olio, Annabel Giles and Ninia Benjamin.
For Lizzie it was a serious break in some respect", after her divorce with her husband Jason and she confessed that to Ruth Langsford and Eamonn Holmes. The show helped Lizzie to look after herself rather than all the struggles she went through after her divorce. She was away from all the showbiz, phone, and Instagram which she said, have helped her to focus only her and bond with all the other ladies of the show. She enjoyed the time in Greece where the Love Island is based.
Lizzie was there reunited with a man who is a former boyfriend of her. She actually jumped at the idea of going on the show after so many years of leaving a life without any tress of love interest. This time she was ready and felt that she is now ready to let love come again in her life.
The show said to have some sparkled up some romances in those holiday time in Greece. Lizzie couldn't help to search for love in the beautiful Greece as she started reminiscing that she dated wrong guys after her divorce and never found true love.