ESPY Brings Together The Courageous Victims Of Gymnasts Doctor's Abuse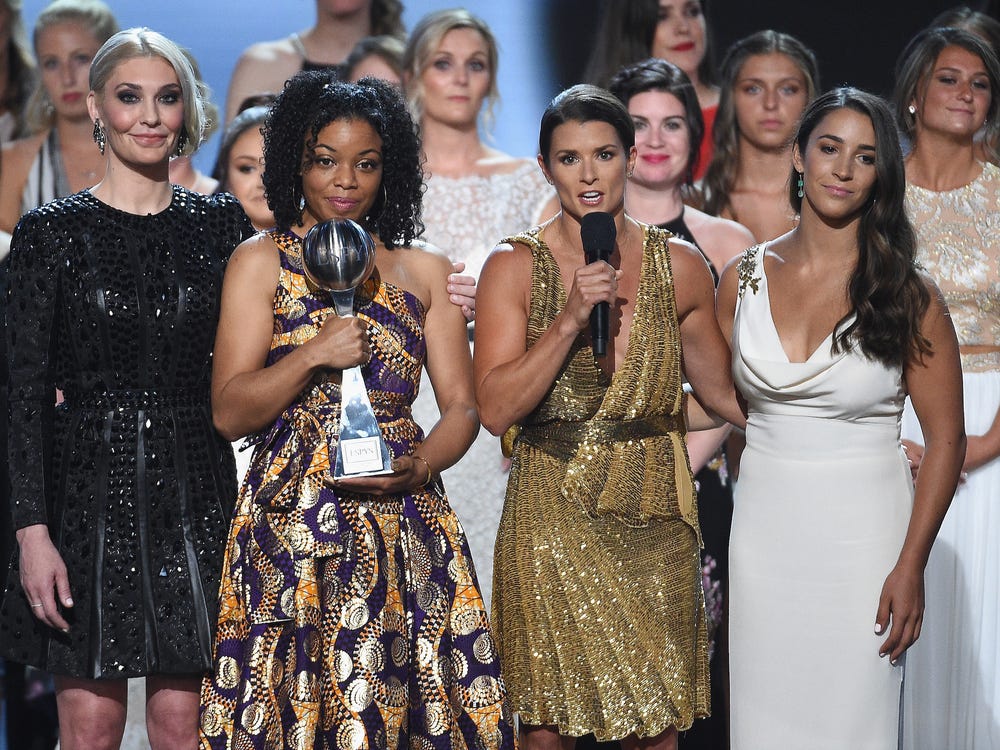 On the occasion of ESPY ceremony, above 100 survivors came forward with their tale of abuse caused by Gymnastics doctor Larry Nassar. The victims were invited to accept the award for their outstanding courage. The event was attended by several celebrities and athletes and the honorees were seen exchanging warm hugs with each other. The first victim, Sarah Klein,said few words of appreciation and expressed her pleasure to be at the occasion with her sister survivors.
Aly Raisman, Olympic medalist, and Tiffany Lopez also stood for the other 141 survivors while receiving their award for courage. Raisman expressed the agony of all the victims whose grievances were constantly avoided in all these years. She also talked about the way their patience paid off and finally someone understood their problem. While narrating her unfortunate story, she got emotional many a times.
Nassar was found to be guilty in the month of November 2017 for molesting the female athletes on the name of medical treatment. He was found to be continuing this shameful act since 1990's. He molested around 260 female athletes out of which 200 gave their statements during the hearings of his case. ESPY organized this program to honor the best performances of the previous year. The programme was presented by Walt Disney Co Sports ESPN. The popular Washington player, Alexander Ovechkin bagged the award for the best male player for his outstanding performance in the National Hockey Championship. While the best female athlete title was bagged by Chloe Kim. She is a gold medalist, as well as, an Olympic snowboarder.
The ESPY also awarded three late coaches namely Aaron Feis, Chris Hixon, and Scott Beigel, who were killed in an attempt to protect their students during a shooting programme at Marjory Stoneman Douglas High School, Florida.

Photo Credit: Kevork Djansezian/Getty Images