Ambra Gutierrez Cover Photoshoot for Her World Vietnam Magazine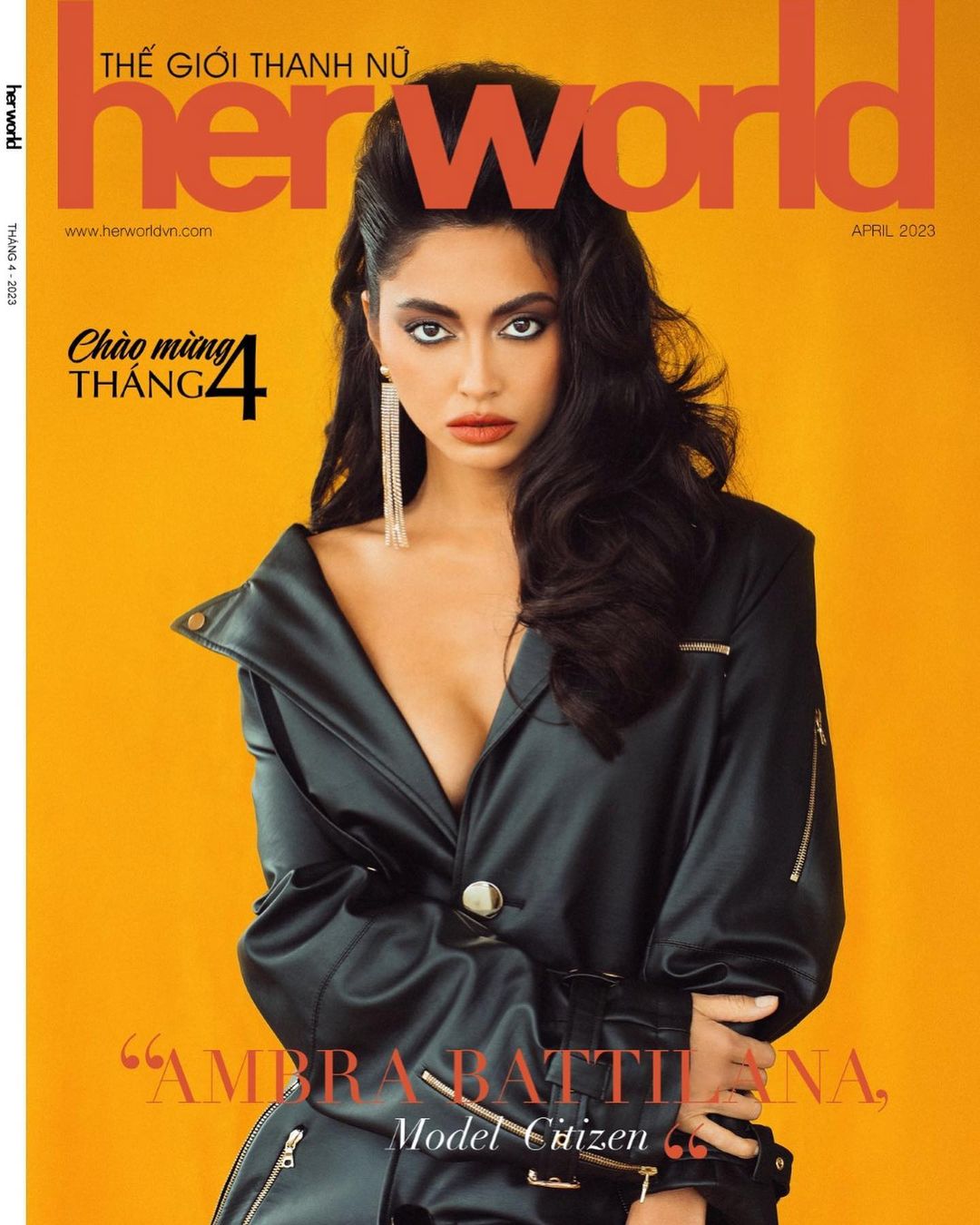 Ambra Gutierrez, the stunning model and actress, recently graced the cover of Her World Vietnam Magazine, and her photoshoot has been the talk of the town ever since. The photoshoot was a collaboration between a talented team of experts, including makeup artist Nicole Bueno, hair stylist Cindy Adams, and photographer Manny Roman, who all worked together to create a breathtaking look for the cover.
Ambra Gutierrez, who is known for her classic beauty and magnetic personality, looked absolutely mesmerizing in her black leather jacket and off-shoulder long dress. Her stunning outfit perfectly complemented the edgy and chic look that the team was going for, and her natural grace and poise made the photoshoot a memorable one.
The makeup artist, Nicole Bueno, deserves special mention for her exceptional work. She created a subtle and elegant makeup look that perfectly accentuated Ambra's features. Her makeup was a perfect balance of classic and modern, with a focus on highlighting Ambra's stunning eyes and lips. The use of neutral colors on the eyes and a pop of color on the lips created a perfect balance, which made Ambra's features stand out in the photos.
The hair stylist, Cindy Adams, also did an outstanding job with Ambra's hair. She created a sleek and sophisticated look that was both timeless and modern. The perfectly styled hair added an extra layer of elegance to the photoshoot, and it perfectly complemented Ambra's overall look.
Photographer Manny Roman captured the essence of the photoshoot beautifully. He created an atmosphere that perfectly suited the mood of the photoshoot, and his exceptional skills behind the camera resulted in stunning pictures that showcase Ambra's beauty in the best possible way.