Actress Demi Moore poses nude for the cover of magazine, shares shocking things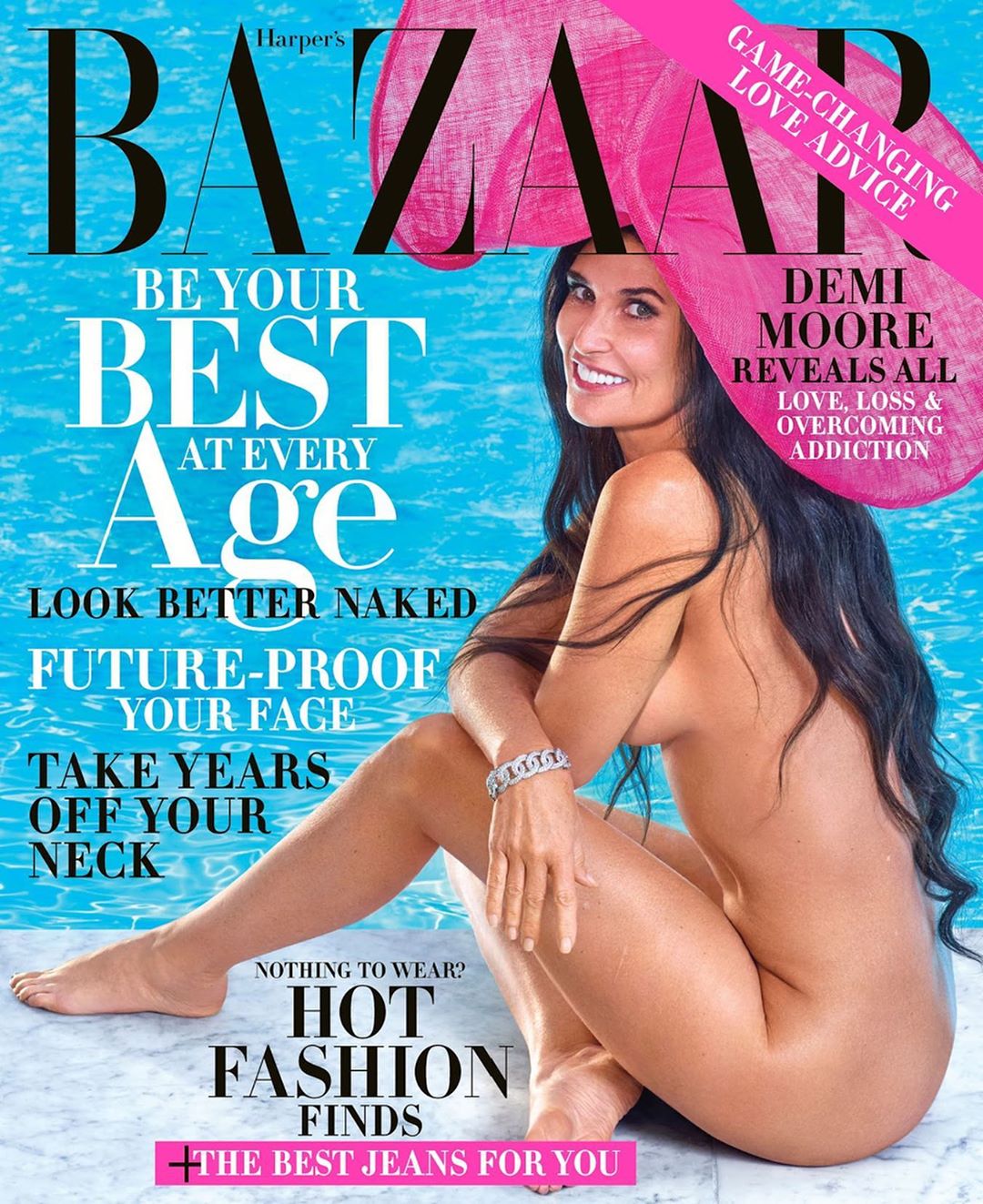 The Hollywood actress has given a nude pose for Harper???s Bazaar magazine. This picture of her will appear on the cover of the magazine's October edition. Demi Moore was in the news because she recently revealed that she was raped at the age of 15. She has made many shocking revelations in her memoir 'Inside Out'. Apart from this, she has also told many things in an interview to The New York Times.
According to the Times, Demi Moore, sharing her childhood memories, recounts that she was raped at the age of only 15. Moore left her mother's home a year later. Moore reports that her family lived in a rural area before settling in South California. Moore also discusses all three weddings and relationships with Bruce Willis, Ashton Kutcher and Freddy Moore. Moore and Willis also have 3 children. She told that she had been miscarried when she was dating Kutcher. She has also accused Aston Kutcher that he was also in a relationship with other women. Let us know that when Demi was miscarried, she was 42 years old while Aston was only 27 years old.